Detroit is seldom celebrated for its beauty. National and local outlets love to expound the city's "gritty" virtues (can we retire this word, please?), but rarely do you hear much about prettiness in the city. Though it's become a cliché, it's worth re-printing Elmore Leonard's famous quote: "There are cities that get by on their good looks, offer climate and scenery, views of mountains or oceans, rockbound or with palm trees; and there are cities like Detroit that have to work for a living."

Yet beauty abounds across Detroit's 139 square miles, albeit in a pocketed, dispersed sort of way. It just requires a little extra attention to find and appreciate it. That's what motivated Marvin Shaouni, Model D's managing photographer, and me to set out for an entire day last month in search of Detroit's most beautiful blocks. Yes, we know the below sampling of sites is arbitrary at best, but we hope to call your attention to some of the lesser celebrated scenes of our city (and Hamtramck and Highland Park, too).
For your edification, we present our most beautiful blocks in Detroit.
Editor's note: You will notice that this list lacks many locations in Detroit widely regarded as beautiful, from downtown to Ferry Street to Boston Edison to Indian Village to Hubbard Farms. We're aware and mean no offence by omitting these places. Want to suggest a location we missed to be included in a reader-generated version of this story? Scroll to the bottom of this piece to find out how.
Gratiot Avenue/Service Street (between Russell and Jay streets)
Just outside of downtown, a stretch of Gratiot Avenue separating Eastern Market from Lafayette Park provides something unusual for a Detroit commercial corridor: a full block of uninterrupted street wall. Between Russel and Jay streets, Gratiot is home to several businesses, including the Gratiot Central Market, Discount Candles, Antietam Restaurant, Peoples Records, and Trinosophes, as well as artist workshops and studios. Each building has a unique façade, many of which have been restored in recent years. Head around the backside of the buildings on the south side of Gratiot and you'll be transported to an older Detroit. The brick pavers of Service Street, the backsides of commercial storefronts, and the steeple of historic St. John's and St. Luke's Church stand in stark, stunning contrast to the modernist high rises of Lafayette Park opposite them.
Dwight Street (Joseph Berry Subdivision)
Tucked below East Jefferson Avenue halfway between downtown Detroit and Grosse Pointe Park, the Joseph Berry Subdivision is a quiet residential riverfront neighborhood. High-rise apartment buildings like the modernist Jeffersonian and the art deco Kean loom over its perimeter, but the small collection of homes that make up the Berry Sub are single-family beauties of various makes and models, from colonials to Tudors to Spanish revival hybrids. Dwight Street is the neighborhood's best block, featuring none other than the Manoogian Mansion, the official residence of the mayor of the city of Detroit.
Klenk and Harbor Islands (Jefferson-Chalmers canal district)
It's hard to think of a city more different from Venice than Detroit, but a boat ride through the canals of the Jefferson-Chalmers neighborhood on the far east side can be just as enchanting as a Gondola ride through the medieval Adriatic city. Okay, that's a stretch, but this neighborhood is pretty damn special. Situated near the point where Lake St. Clair empties into the Detroit River, two man-made islands, Harbor and Klenk, feature a stunning variety of homes with canal frontage, allowing the residents of this neighborhood unrivaled access to the city's waterways.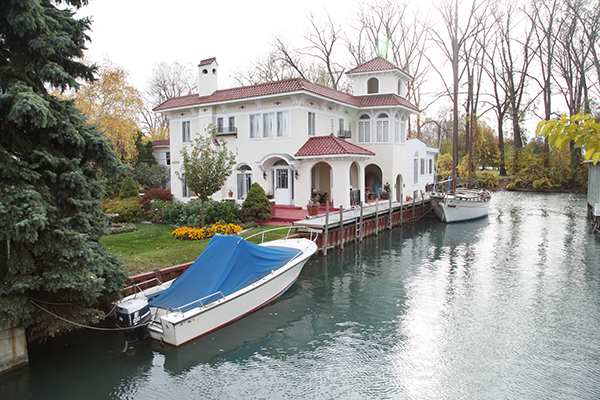 A Spanish colonial house on Harbor Island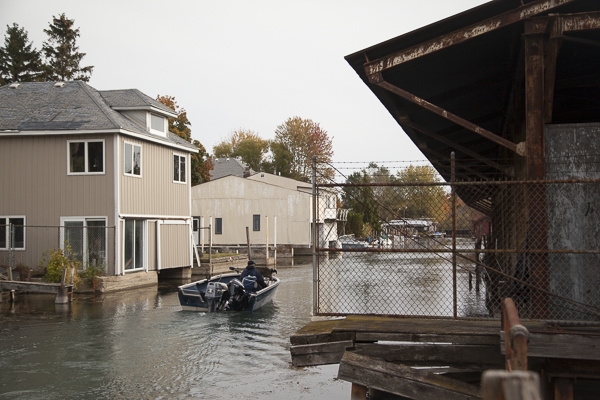 A canal in the Jefferson-Chalmers neighborhood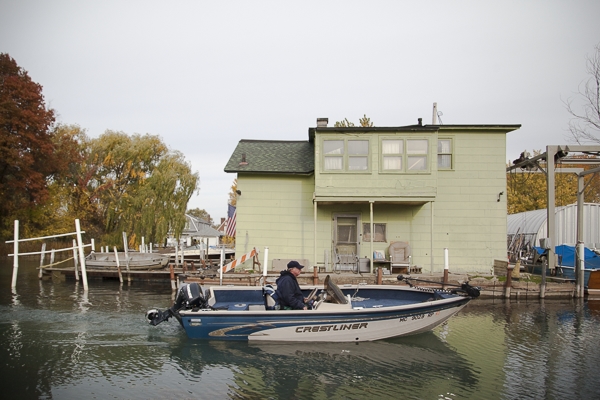 A canal in the Jefferson-Chalmers neighborhood
Chandler Park and East Outer drives (East English Village/Morningside)
The wide boulevards of Detroit's east side are tidy and handsome, particularly in the fall. Featuring a solid assemblage of 1930s-era Tudor houses, Chandler Park and E. Outer drives also contain the occasional oddball art moderne mini manse. A drive or bike ride down these fair boulevards can be a healthy reminder that the city is still home to a fair number of strong and stable neighborhoods.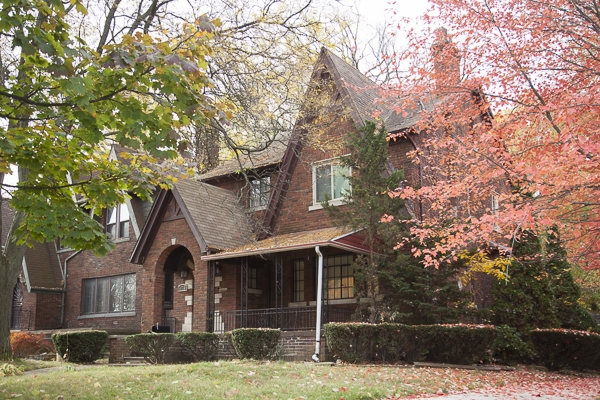 A tudor just off of E. Outer Drive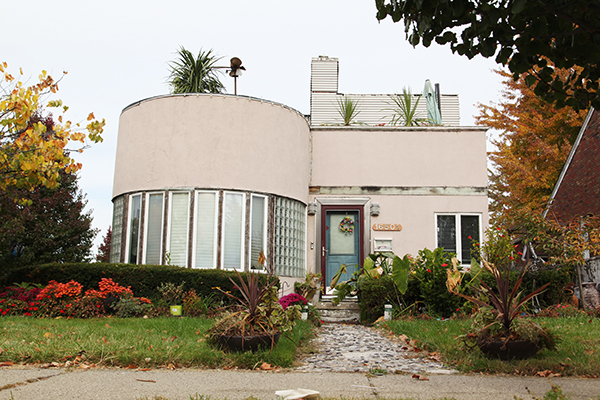 Art moderne house on Chandler Park Drive at Whittier/E. Outer Drive in East English Village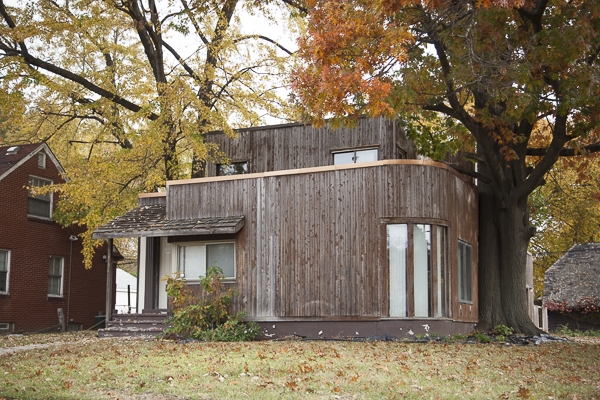 Art moderne house on E. Outer Drive in East English Village

Joseph Campau and Caniff ("Downtown" Hamtramck)
At this corner in "downtown" Hamtramck, the city's north/south and east/west traffic converge. The streets and sidewalks are alive as the city's diverse residents make their way to and from important errands. They are racing to the bank branch or the mosque, strolling to the grocery, or slightly staggering from the darkness of the bar. Here, like in few other places in Detroit, the magic of the city is at work.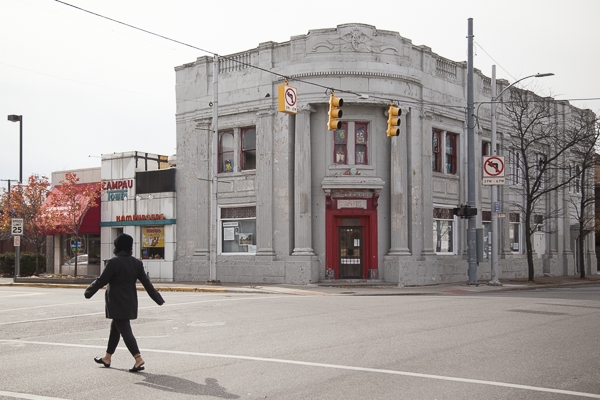 Jos. Campau and Caniff, "Downtown" Hamtramck
The residential streets of Hamtramck
You can head down any of them, really, and see something beautiful. The houses, mainly two-flats, are not fancy – modest homes for working class people – yet today they collectively form a pocket of dense urbanity for which the rest of Detroit is starved.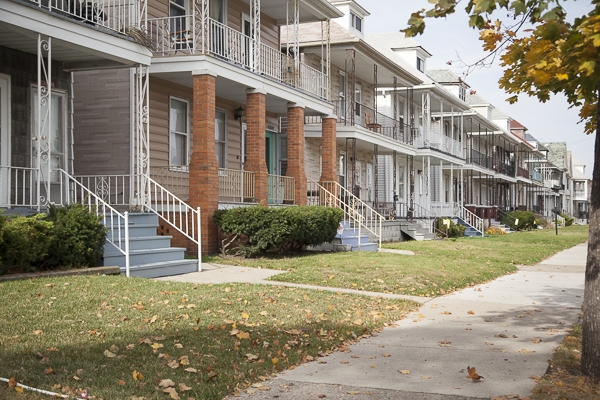 Hamtramck two flats
Farnsworth Street
This stretch between Moran and Elmwood streets is like a rural hamlet on the urban prairie. This near east side neighborhood integrates orchards, hoop houses, and garden beds with a surprisingly dense street of intact turn of the century houses. Community spaces and public art add to this community's charm.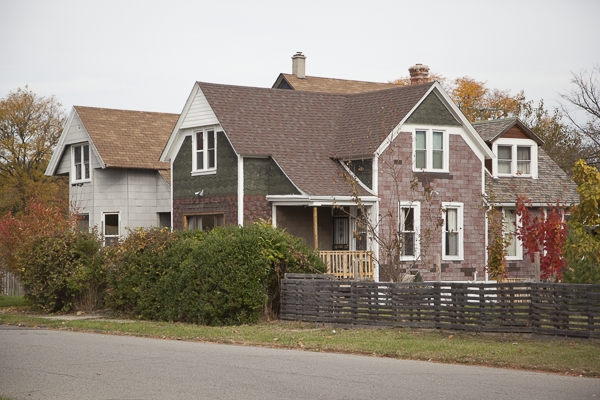 Farnsworth Street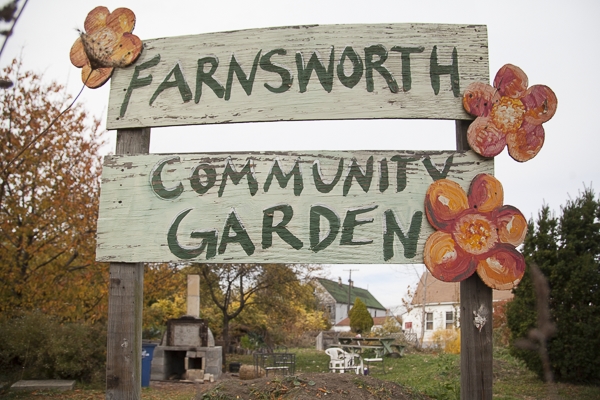 Farnsworth Community Garden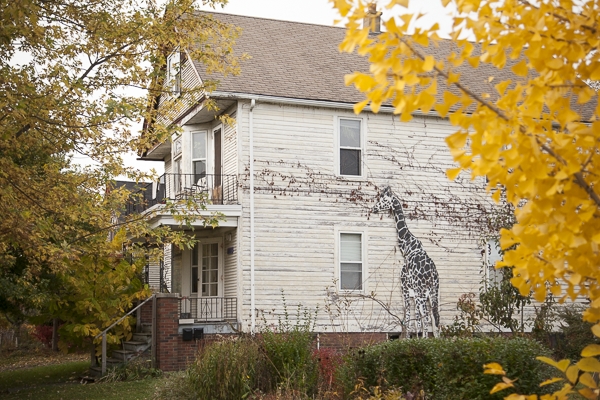 Farnsworth Street

A tyke on a trike on Farnsworth Street

The Michigan Urban Farming Initiative block (North End)
In the south section of Detroit's North End, what just a few years ago was a square block of vacant, overgrown lots is now the Michigan Urban Farming Initiative, a beautiful working farm. Just up Brush Street, Delores Bennett Playground adds to this neighborhoods network of well cared for open space. And then there are the row houses of the North End…the image below says it all.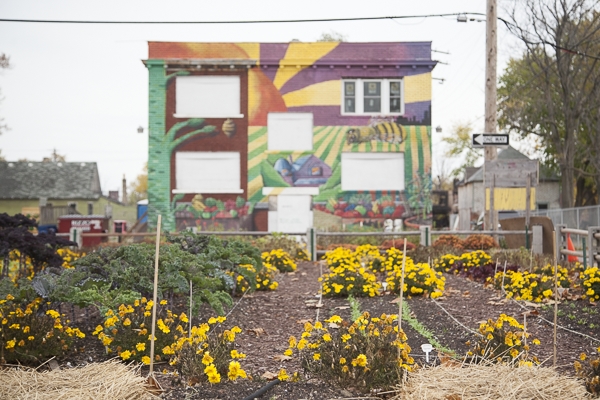 The Michigan Urban Farming Initiative in the North End
Row houses in the North End

Bethune and Pallister streets (New Center)
The mighty Fisher Building looms large over the brick houses of Bethune Street, where porch and stoop sitting must clearly be a joy. A block north, cars are barred from entering the brick-paved, tree-lined section of Palllister Street between Second and Third streets, and the handsome homes and their residents enjoy a type of motorless serenity that can be experienced on few streets in the city.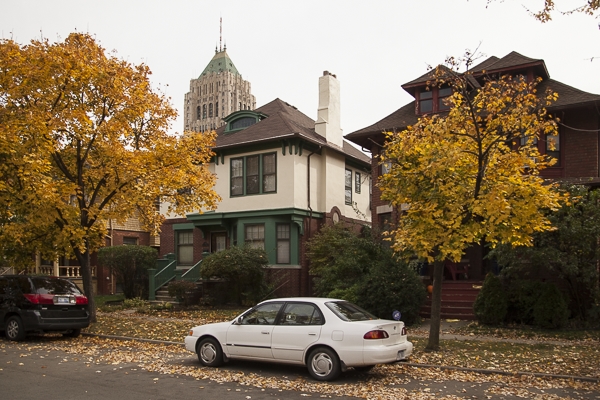 Bethune Street in New Center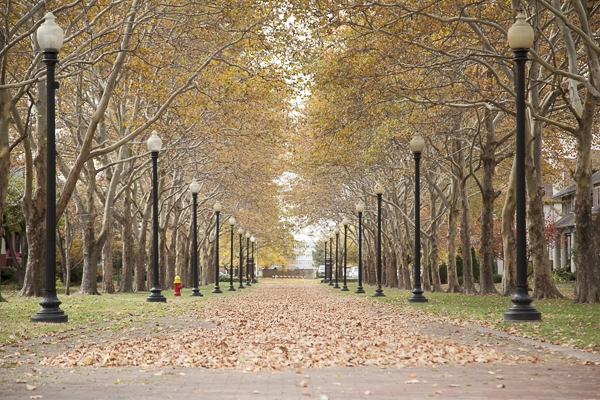 Pallister Street in New Center. Pedestrians only.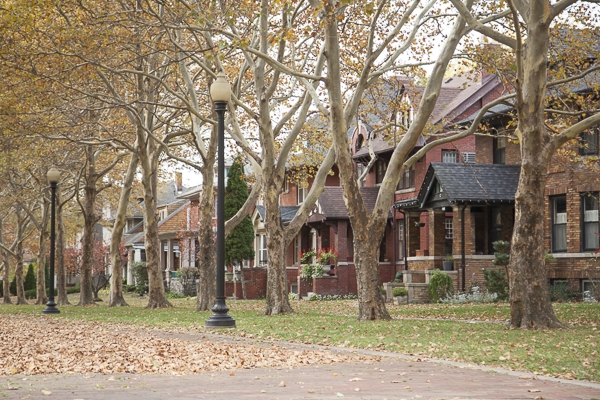 Pallister Street in New Center. Pedestrians only.

Grayfield and Beaverland streets: The Brightmoor Farmway
Brightmoor is home to Detroit's other (and less celebrated) riverfront. The Rouge River wends its way through the gently sloping terrain of the neighborhood, which has become somewhat rural in recent years as blighted buildings and lots have given way to community gardens and farms. You'll forget that you're still within the limits of Michigan's largest city as you pass through the Brightmoor Farmway and into Eliza Howell Park.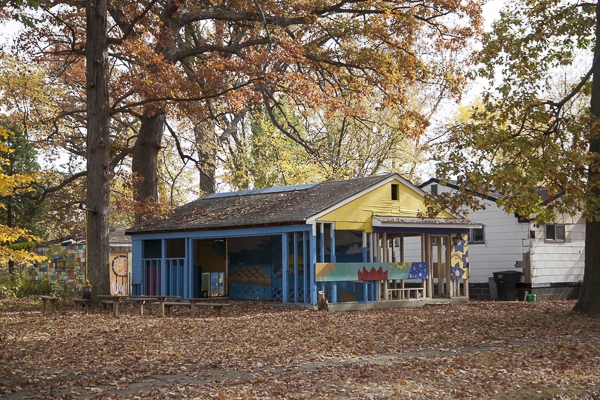 A pocket park along the Brightmoor Farmway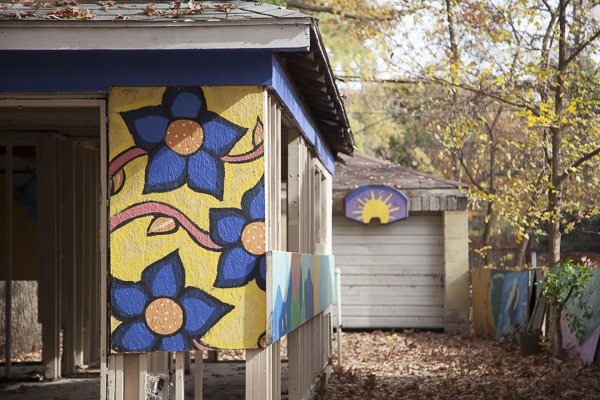 A pocket park along the Brightmoor Farmway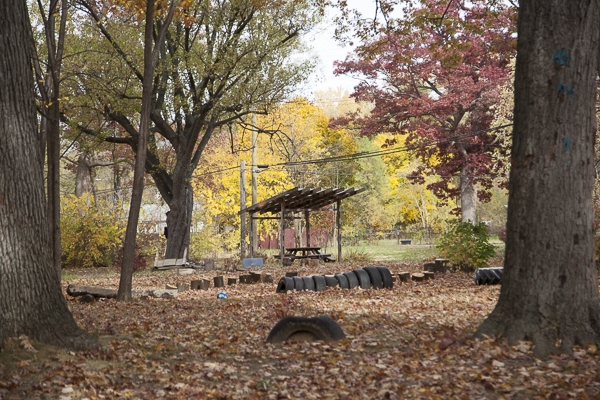 A pocket park along the Brightmoor Farmway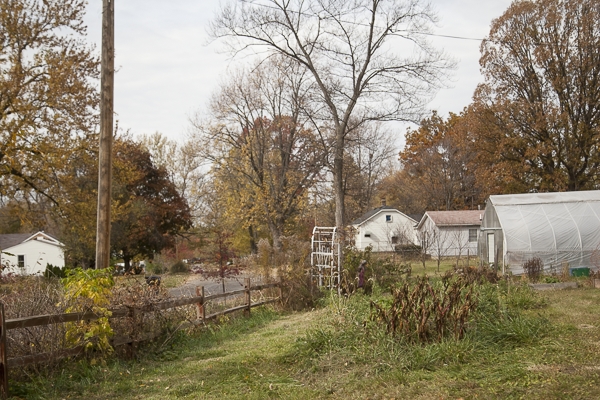 Farms on Grayfield Street in Brightmoor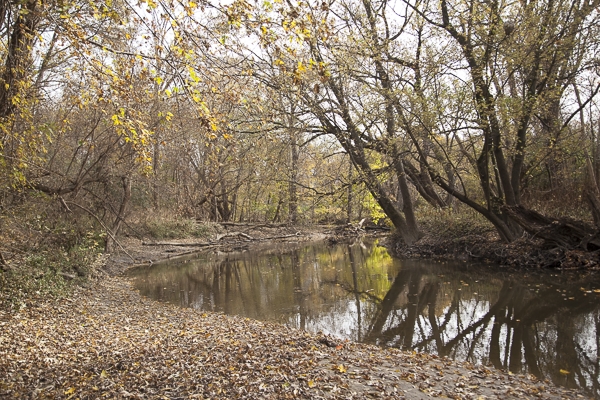 The banks of the Rouge River in Eliza Howell Park, a bookend of the Brightmoor Farmway
Gainsborough and West Outer Drive (North Rosedale Park)
North Rosedale Park might be the gem of all west side neighborhoods. There's something classically American about this place, which features a variety home styles that conform to the gentle curves of the streets.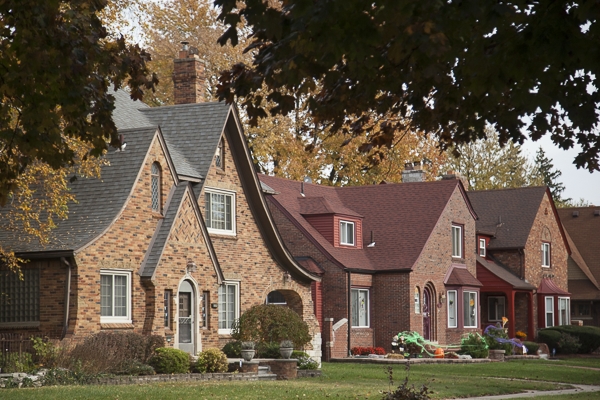 Tudors along Gainsborough and W. Outer Drive in North Rosedale Park

Lahser Road ("downtown" Old Redford)
The section of Lahser Road just north of Grand River Avenue in Old Redford is a beautiful example of something Detroit needs more of: a neighborhood downtown. The modest stretch features a diverse array of neighborhood businesses, including the Motor City Java House and the Redford Theater. These combined with vibrant public art make this part of Old Redford a charming destination for residents and visitors alike.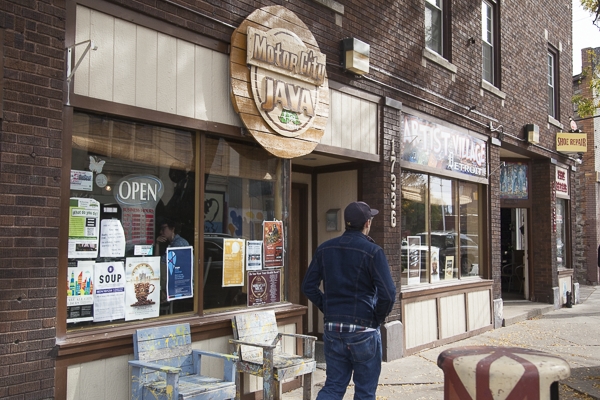 The neighborhood commercial district along Lahser Road in Old Redford

Manderson Street (Palmer Park apartment district)
Palmer Park is one of the few examples of a concentrated district of high-density apartment living in Detroit. It's so anomalous that it feels more like Broolyn than Detroit. The neighborhood's apartment buildings cover a wide variety of exotic architectural styles, from Moorish revival to art deco to art modern. Located at the edge of Palmer Park, there's plenty of natural beauty to be found nearby, as well.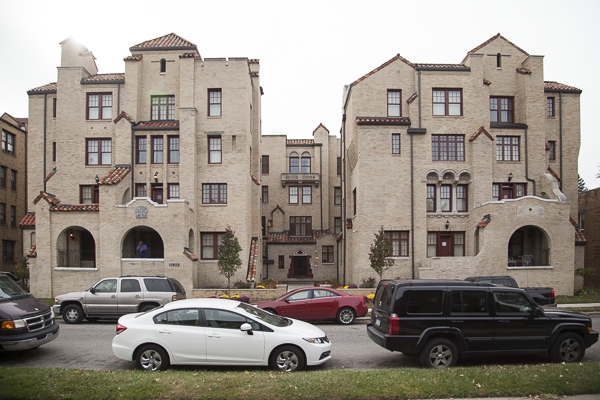 One of the many beautiful apartment buildings lining Manderson Street in the Palmer Park Historic District
Eason Avenue (Highland Park Historic District)
When you think of bungalows, chances are Los Angeles immediately comes to mind. But Highland Park's Eason Avenue Historic District has a concentration of bungalows to rival any you'll find in another part of the country.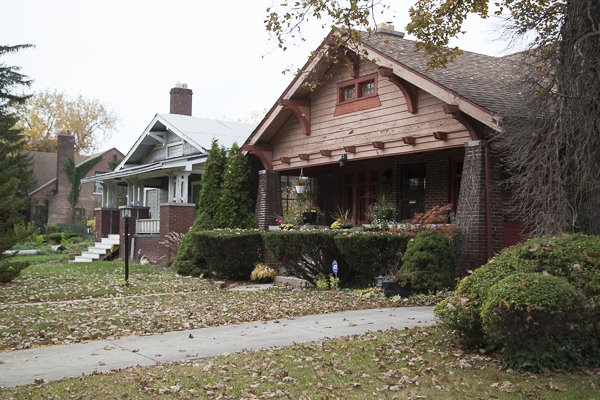 A bungalow in the Eason Avenue Historic District in Highland Park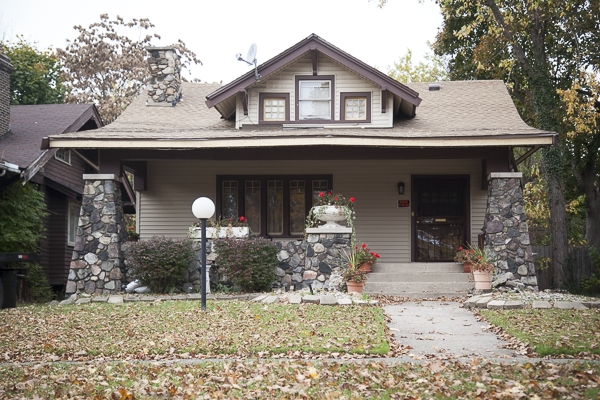 A bungalow in the Eason Avenue Historic District in Highland Park
John F. Kennedy Place (Highland Park)
There's something beautiful about this slice of ho-hum postwar suburbia located smack in the middle of the city of Highland Park. Built in the early 1960s, the ranches of John F. Kennedy Place and its neighboring cul-de-sacs would be ordinary in suburbs like Warren or Livonia, but the fact that they're in Highland Park is special. The well maintained houses of this neighborhood are a pleasant surprise to first-time visitors, especially in context. As the city of Highland Park has struggled mightily for decades with blight and economic depression, these cul-de-sacs have weathered the storm with grace.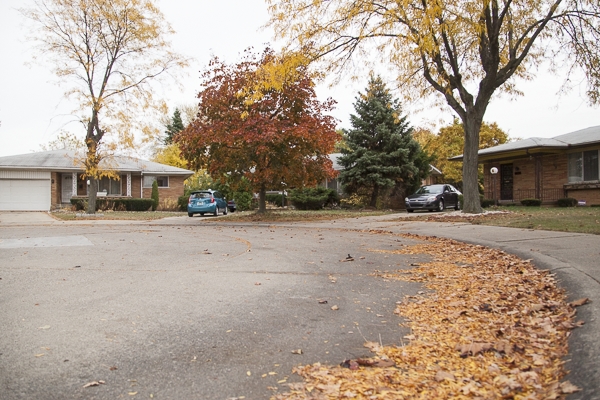 Cul-de-sac in the city: John F. Kennedy Place in Highland Park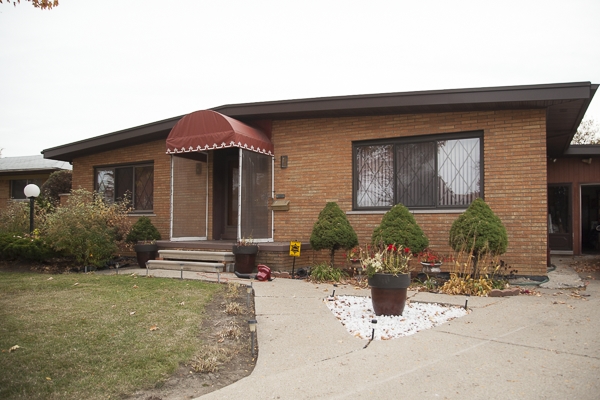 Cul-de-sac in the city: John F. Kennedy Place in Highland Park
Leverette Street between 10th Street and Rosa Parks (Corktown)
Leverette is home to all of the classic housing styles of Corktown, Detroit's oldest neighborhood. Here you'll find wood frame Victorians, shotgun houses, and one of the finest brick row houses in the entire city.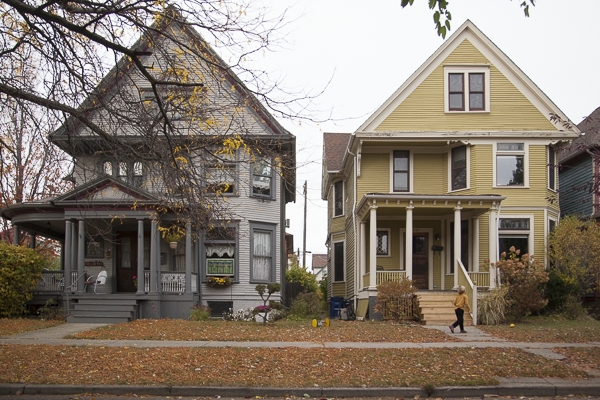 Wood frame houses on Leverrette Street in Corktown, Detroit's oldest neighborhood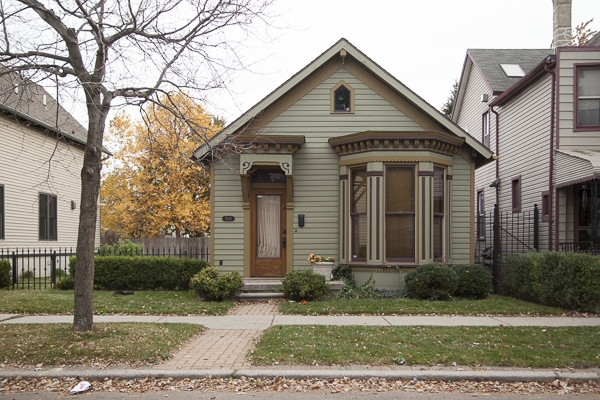 A shotgun house on Leverette Street in Corktown, Detroit's oldest neighborhood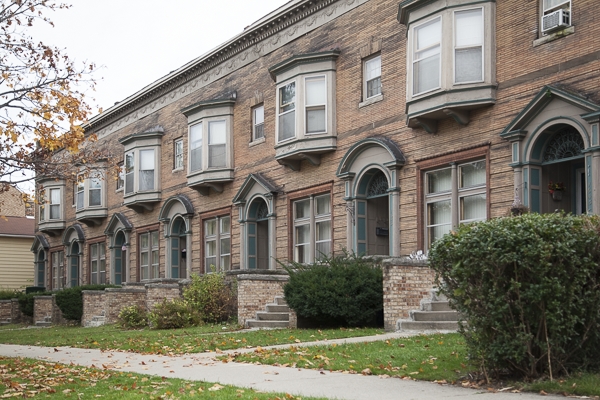 Row houses on Leverette Street in Corktown, Detroit's oldest neighborhood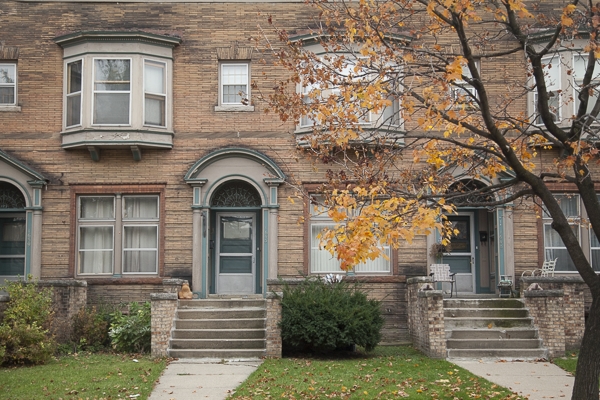 Row houses on Leverette Street in Corktown, Detroit's oldest neighborhood
West 7 Mile Road at Strathcona
The Frank Lloyd Wright-designed Turkel House on West Seven Mile Road may well be the most famous postwar house in the city of Detroit. It's also notable for being situated at the nexus of a number of Detroit's most enchanting neighborhoods: Palmer Woods, the University District, the Detroit Golf Club, and Sherwood Forest.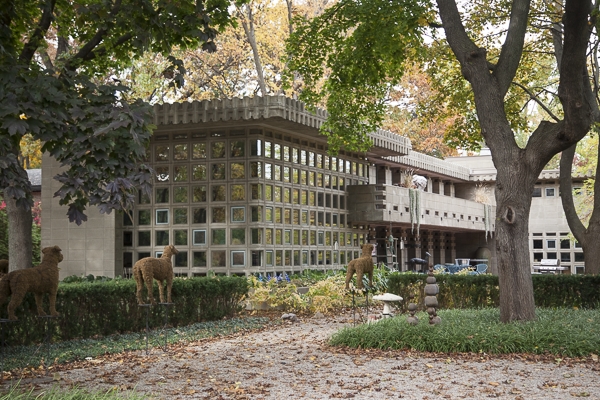 The Frank Lloyd Wright-designed Turkel House on W. Seven Mile Road
Matthew Lewis is Model D's managing editor.
All photos by Marvin Shaouni.